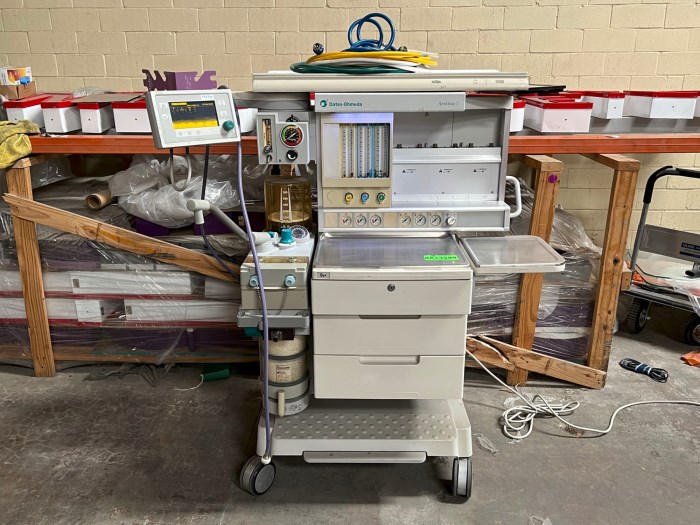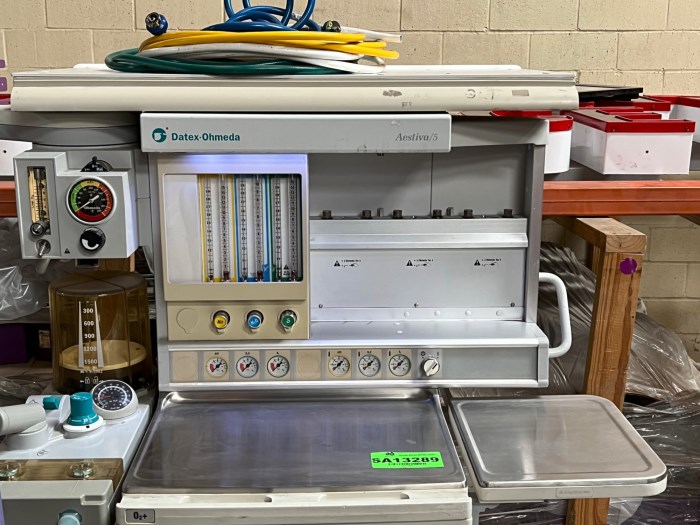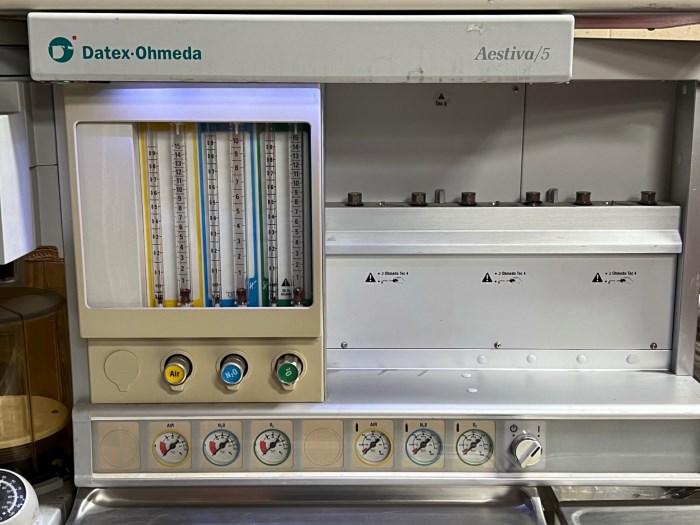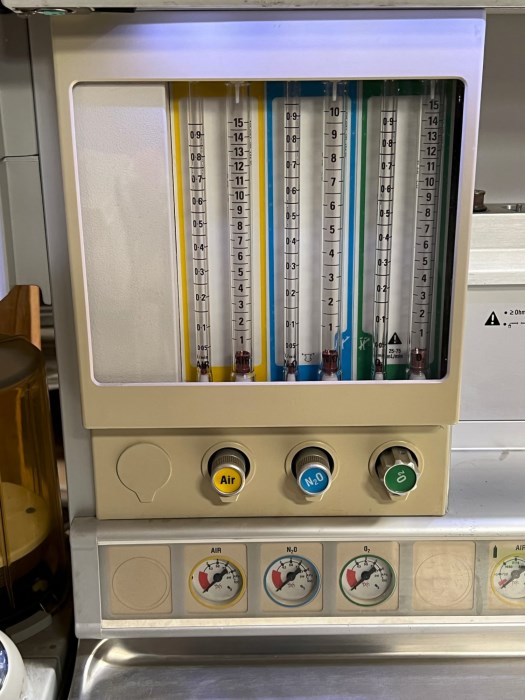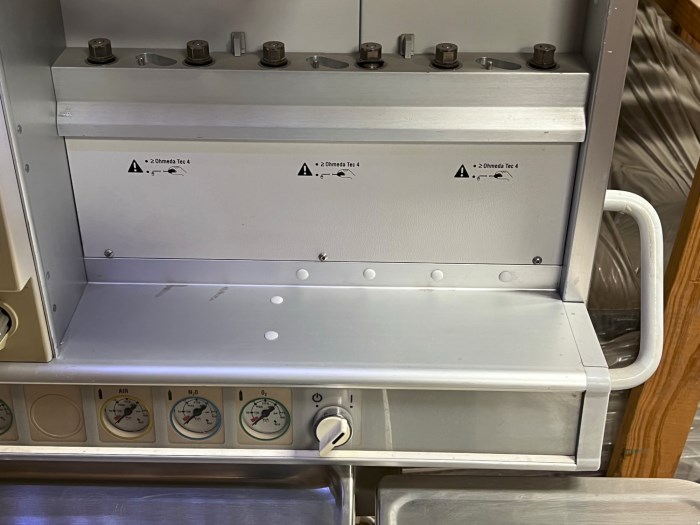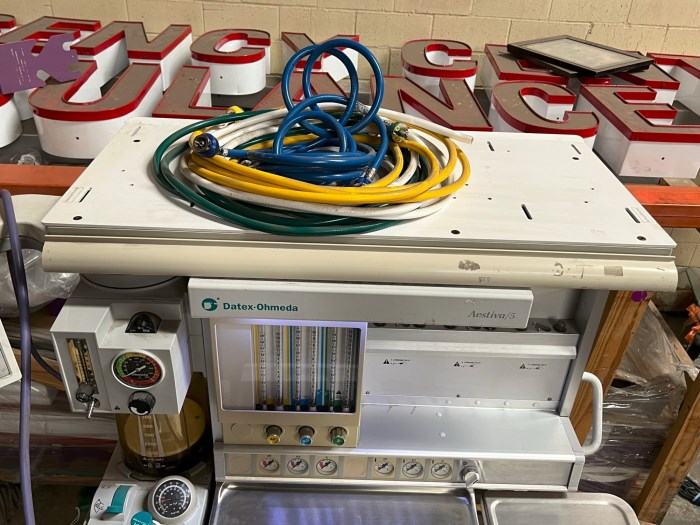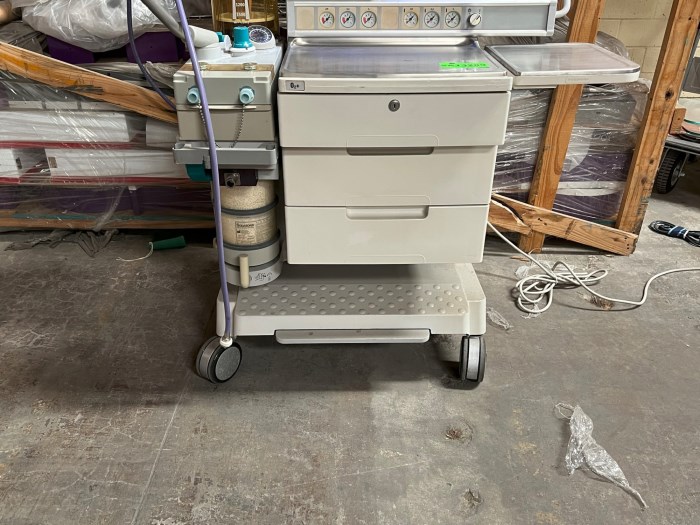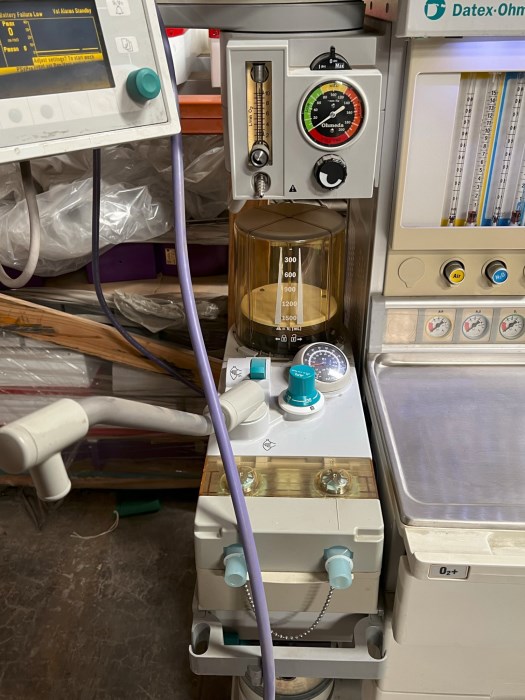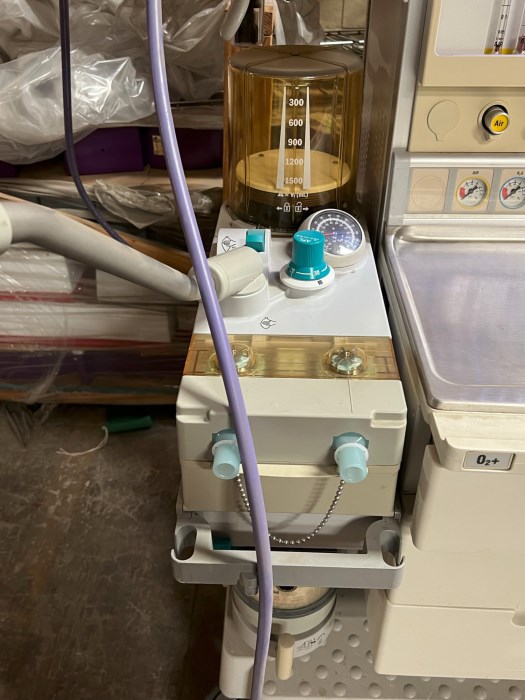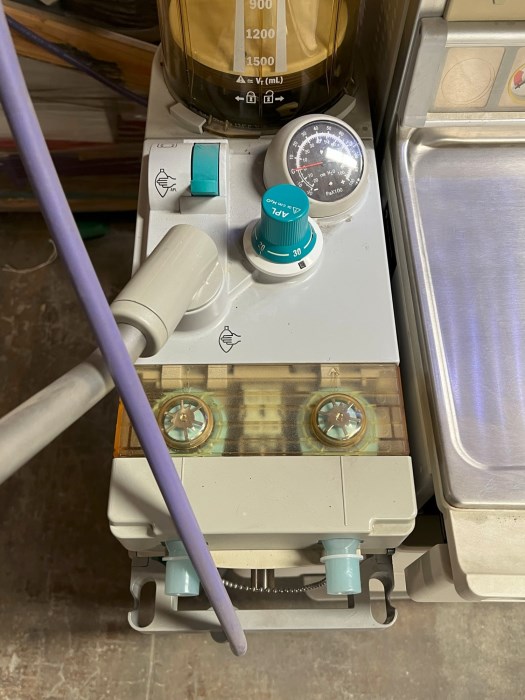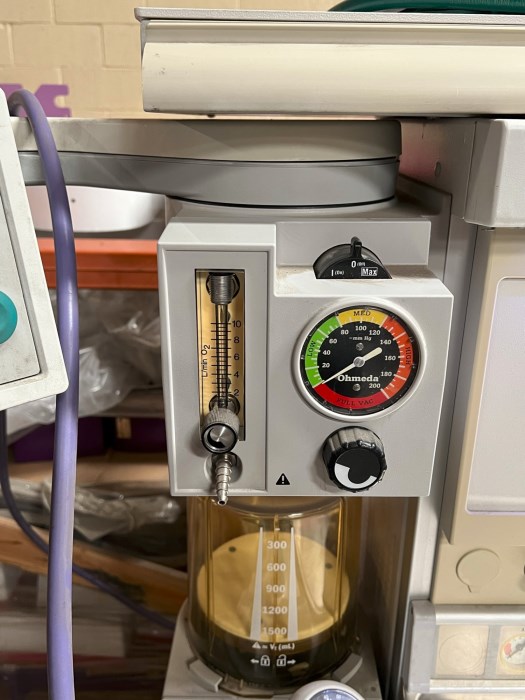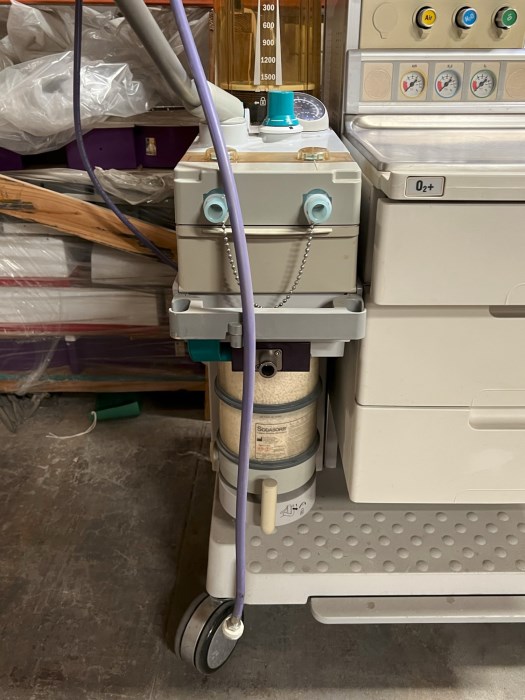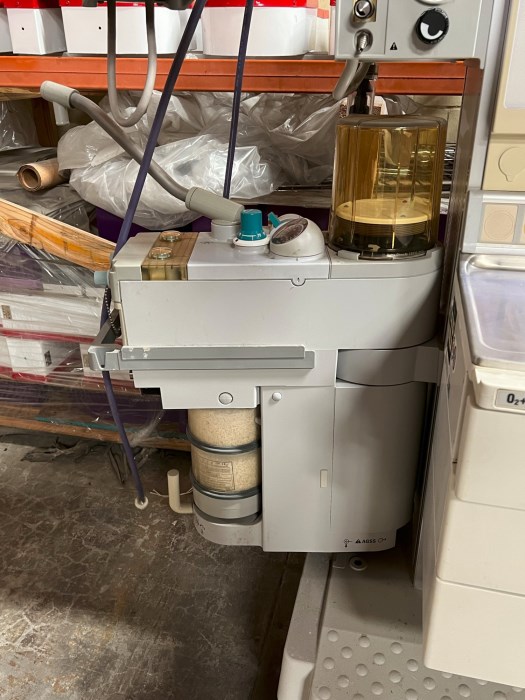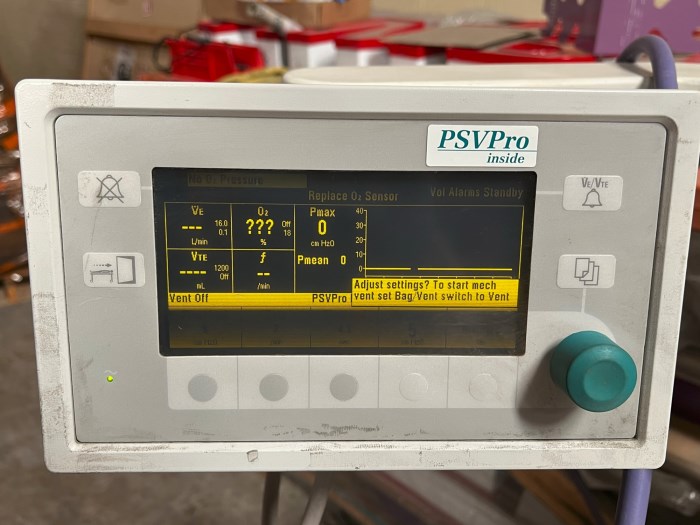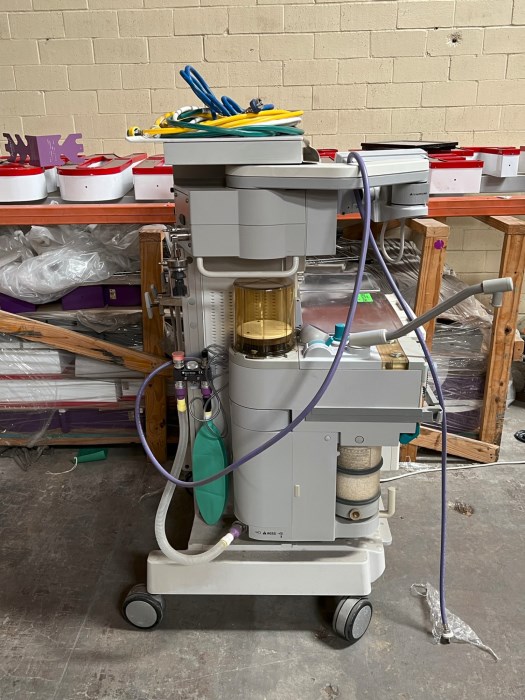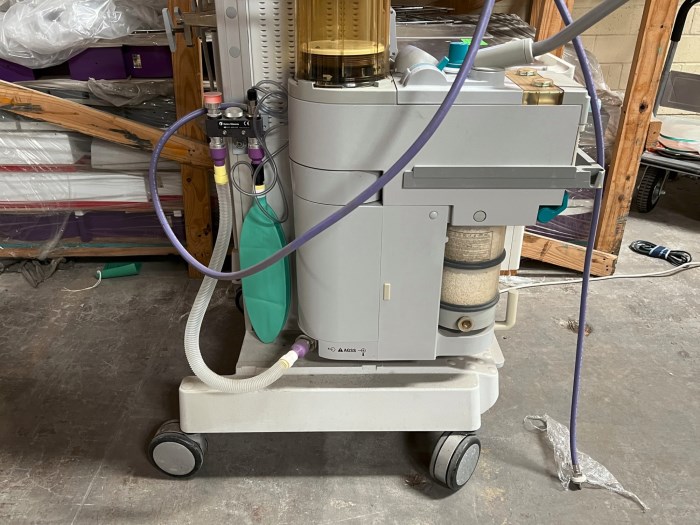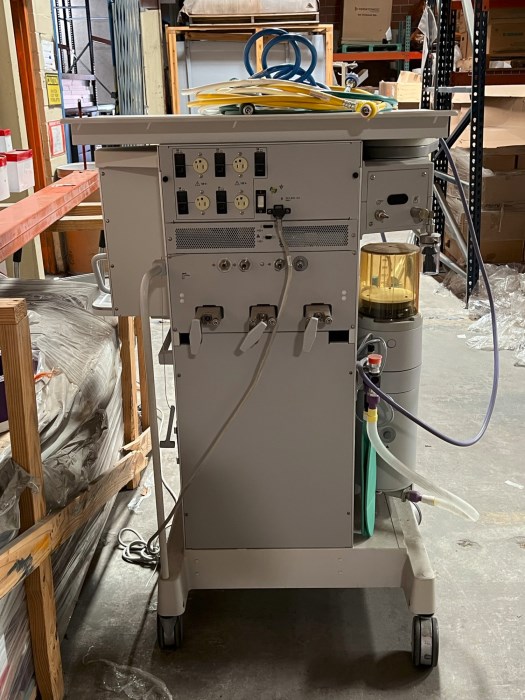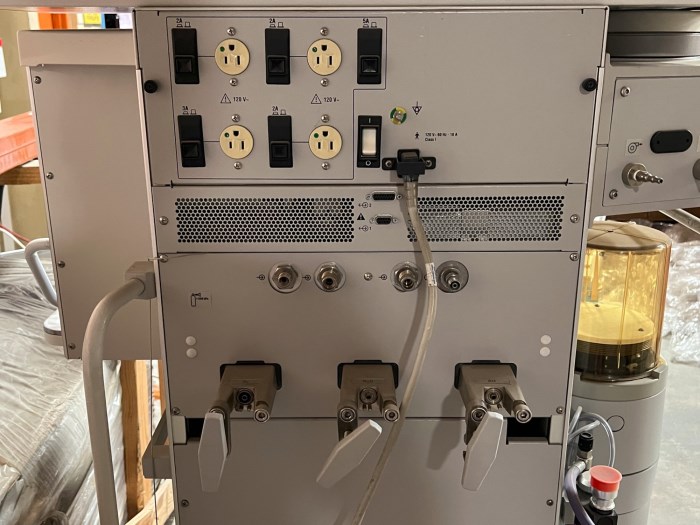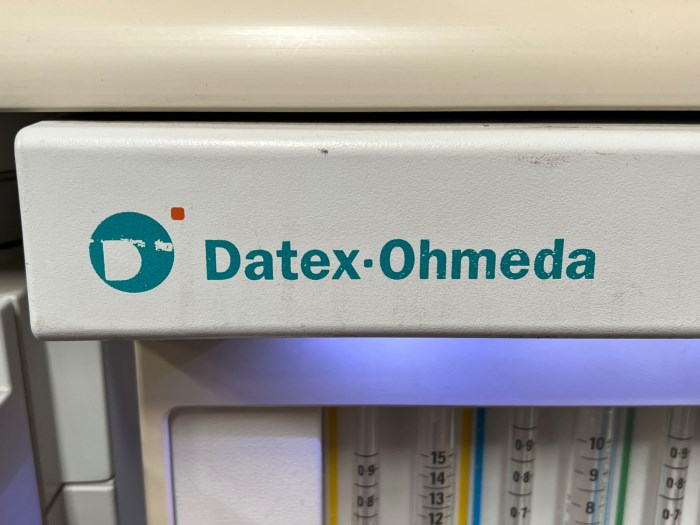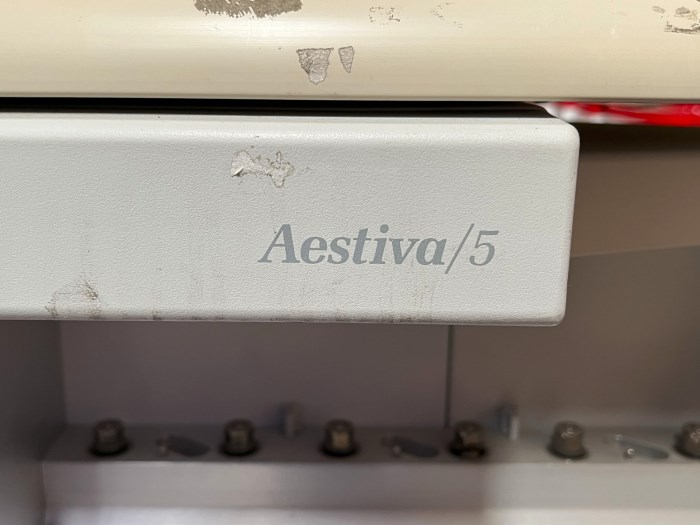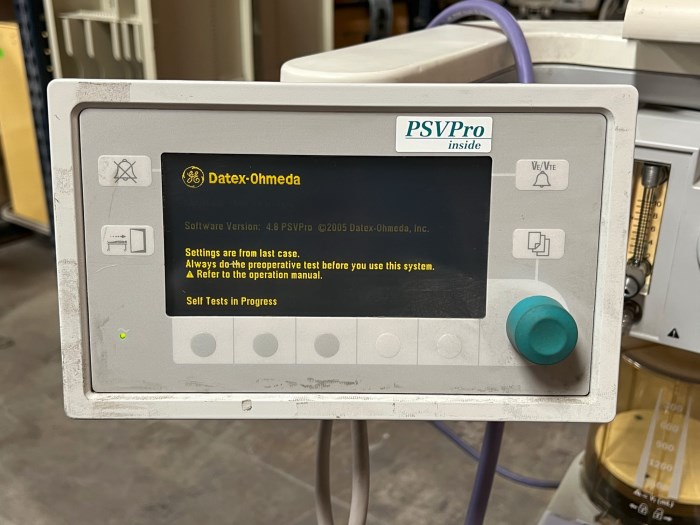 September 23 2022, 04:00 PM
FOR AGENCY TRANSFER ONLY
Datex-Ohmeda Aestiva/5 Anesthesia Machine
Lot # SA13289 | San Antonio, TX
| | |
| --- | --- |
| Starts On : | September 23 2022, 04:00 PM |
DISCLAIMER: This lot is sold AS-IS, WHERE IS. The notes below are in good faith and DirectBids does not guarantee the accurancy of these notes. Buyer is responsible to inspect prior to purchase. All sales/bids are final with no refunds.
Notes:
Datex-Ohmeda Aestiva/5 Anesthesia Machine
- Previously refurbished by: Anesthesia Plus
- Powered on at time of auction
Loaded with Software Version: 4.8 PSVPro @2005 Datex-Ohmeda Inc.
Lot Information
6766 Bourgeois Rd
San Antonio / TX / 78216
** SOLD AS IS - WHERE IS - NO RETURNS - NO GUARANTEES
** DIRECTBIDS CANNOT PROVIDE ANY ADDITIONAL INFORMATION BEYOND WHAT IS LISTED ON THIS PAGE OVER THE PHONE.
Request Transfer