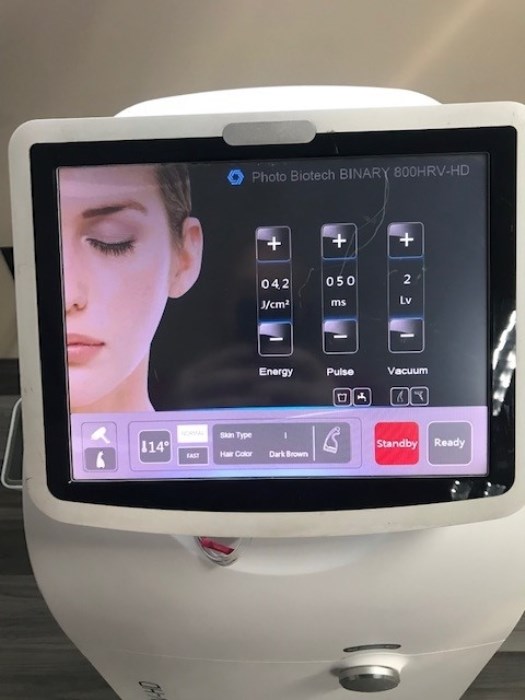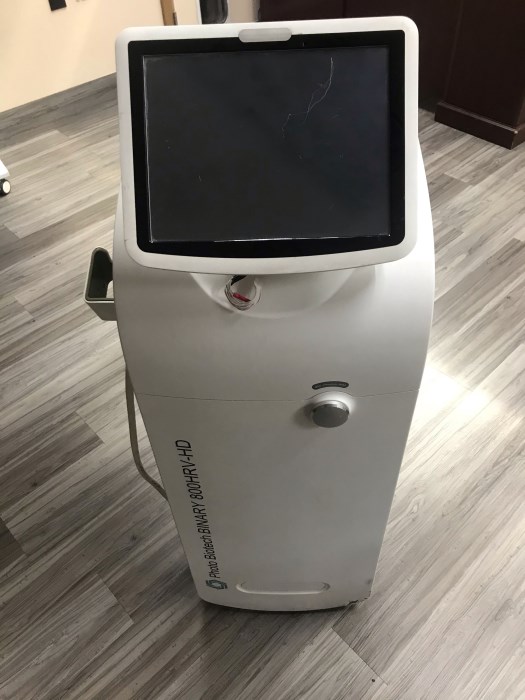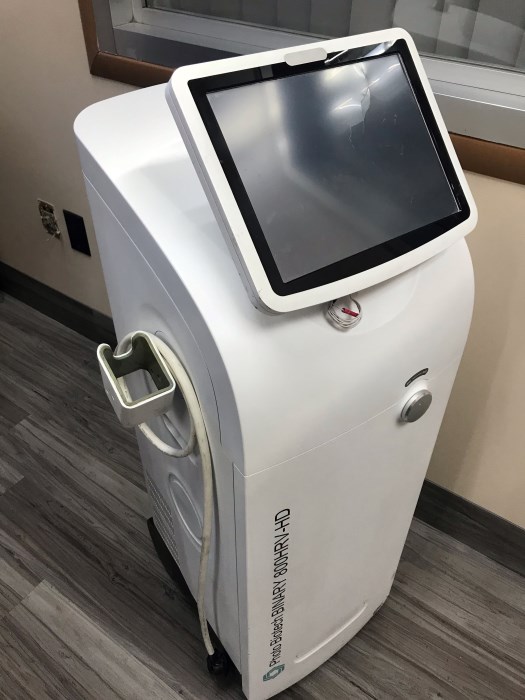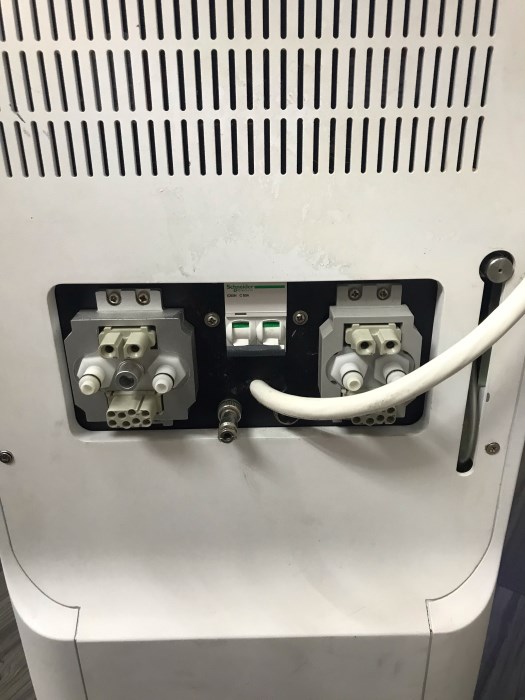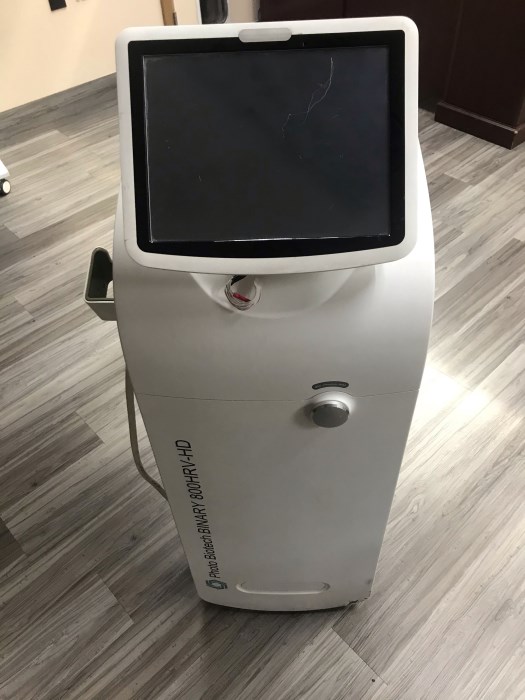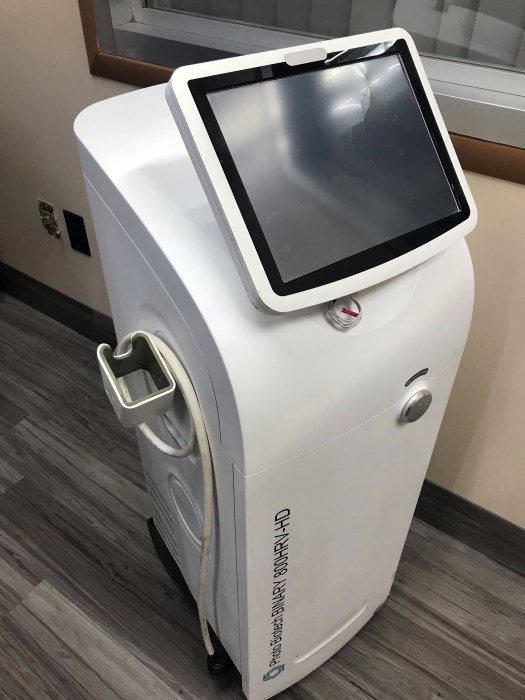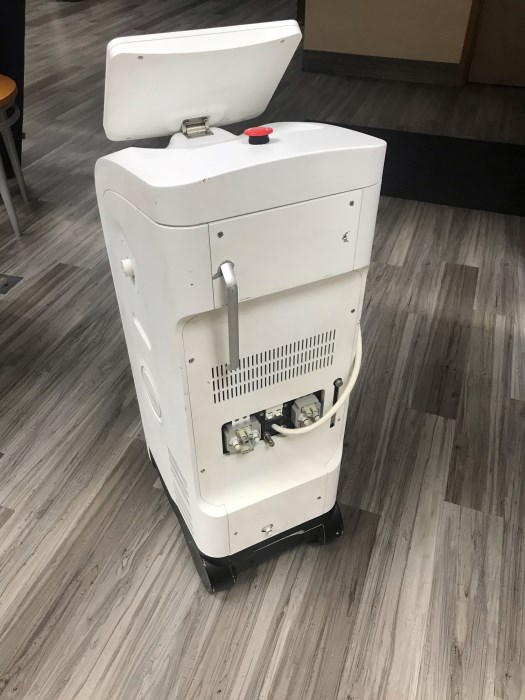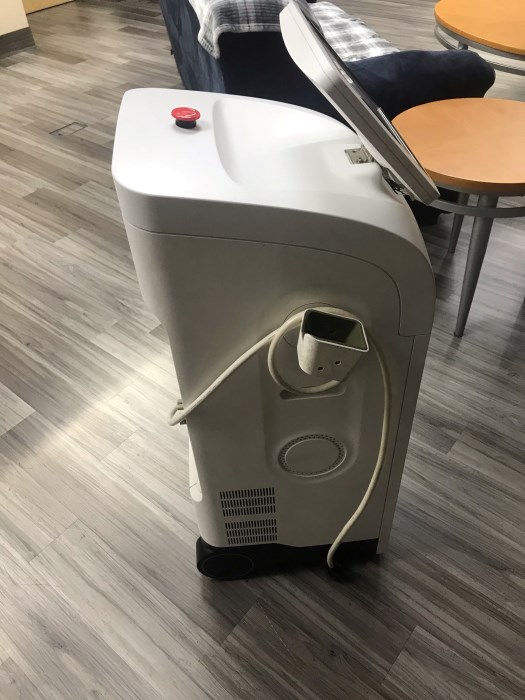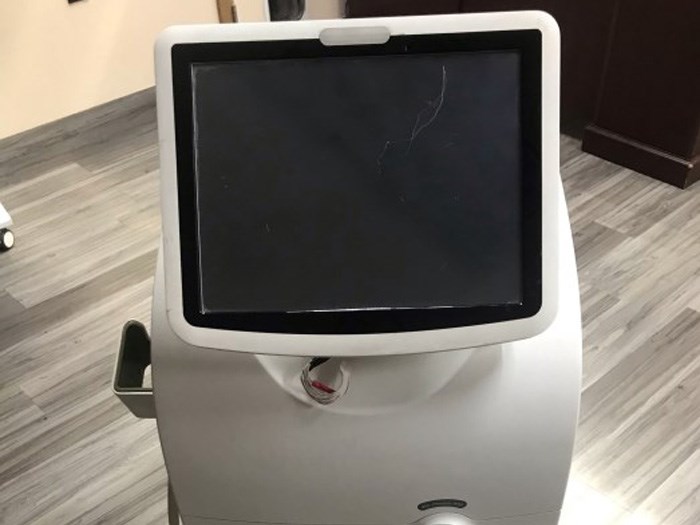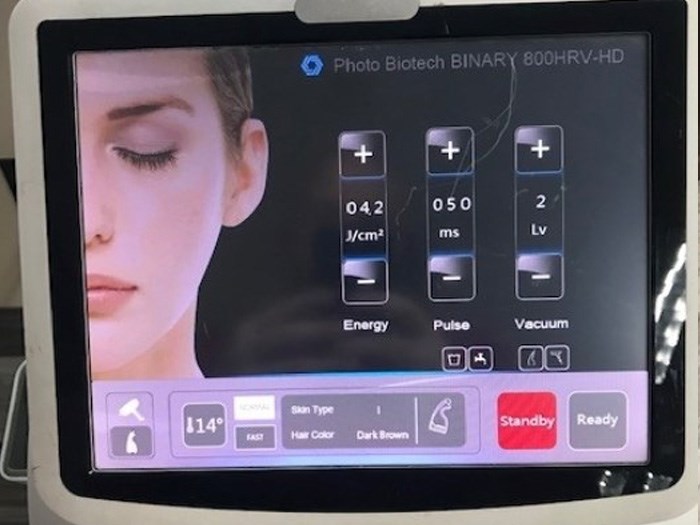 November 7 2023, 02:35 PM
FOR AGENCY TRANSFER ONLY
Photo Biotech Laser Hair Removal Device - 800HRV Binary
Lot # 19583-0001 | Middletown, PA
| | |
| --- | --- |
| Starts On : | November 7 2023, 02:35 PM |
DISCLAIMER: This lot is sold AS-IS, WHERE IS. The notes below are in good faith and DirectBids does not guarantee the accurancy of these notes. Buyer is responsible to inspect prior to purchase. All sales/bids are final with no refunds.
Notes:
Laser Hair Removal Device
This laser hair removal device is perfect for a doctor's office looking for a new addition to their arsenal.
This machine is missing both wands that are required in order for you to conduct a laser hair removal treatment.
This our loss and your gain to those looking for a laser hair removal device and have the ability to find the missing pieces!
• 800 HRV Binary
• Full body treatment in 1 hour
• THIS MACHINE IS MISSING BOTH WANDS
• Professional Grade and Affordable
• Fast and Painless Laser Hair Removal Machine
• Simultaneous Three Wavelengths Laser Diode
• Heavy Duty Motor
MACHINE FEATURES
1. Vacuum-assist technology with the largest spot size in the industry 22 x 35 mm (painless)
2. The largest secondary spot size 10mmx12mm…ideal for upper lip, ears, and other nooks and crannies with unwanted hair (painless)
3. Wi-Fi & windows friendly software
4. The gold standard results on all skin types
5. Fasted Painless Treatment Times in the Industry
Disclaimer* - This item is sold as is. United Leasing and Finance is not responsible for misuse of this machine and will not be held liable for any reason.
** SOLD AS IS - WHERE IS - NO RETURNS - NO GUARANTEES
Lot Information
2000 Vine St
Middletown / PA / 17057
** SOLD AS IS - WHERE IS - NO RETURNS - NO GUARANTEES
** DIRECTBIDS CANNOT PROVIDE ANY ADDITIONAL INFORMATION BEYOND WHAT IS LISTED ON THIS PAGE OVER THE PHONE.
Request Transfer